We asked tiny home residents and designers how they squeezed as much storage as possible out of their ultra-petite pads. Steal their ideas to maximize your own space.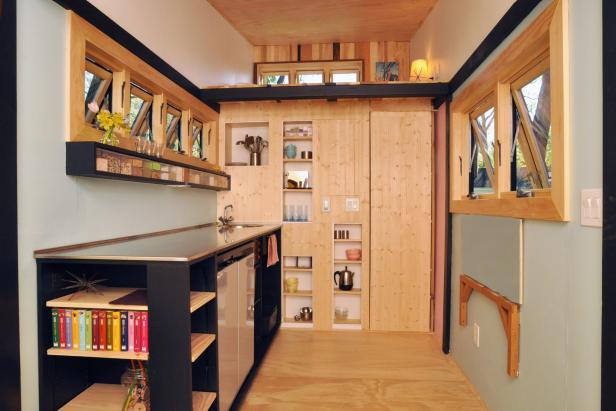 Every day we hear chatter from people talking a big game when it comes to living tiny. One of the biggest concerns is deciding what to do about all the stuff and where will it go? Just because you are living in a box it doesn't mean that you have to think inside one. We sought creative yet practical advice from minimalist pros, Airstream dwellers and designers who have some big ideas on tiny home storage.
When Frank Henderson decided to go small, he sought the advice of Chicago-based designer Paul Schultz. Together they assessed what Henderson's storage requirements would be, concentrating on wants versus needs — without sacrificing style. Schultz suggested that Henderson categorize his possessions into three lists: essentials, non-essentials and shared items. From there they were able to customize his new digs, dubbed the Toybox Home.
Tour the Toybox Home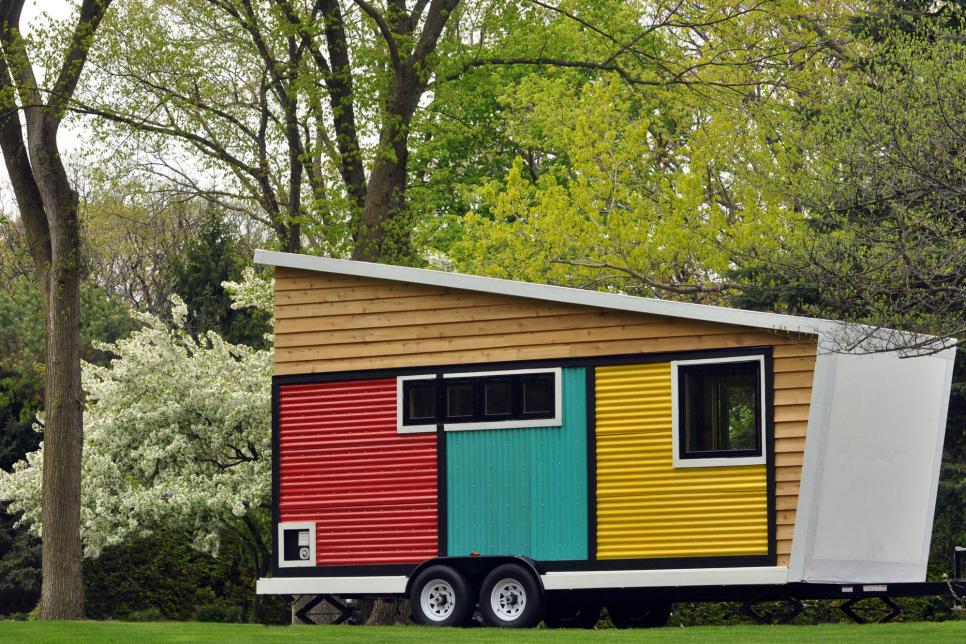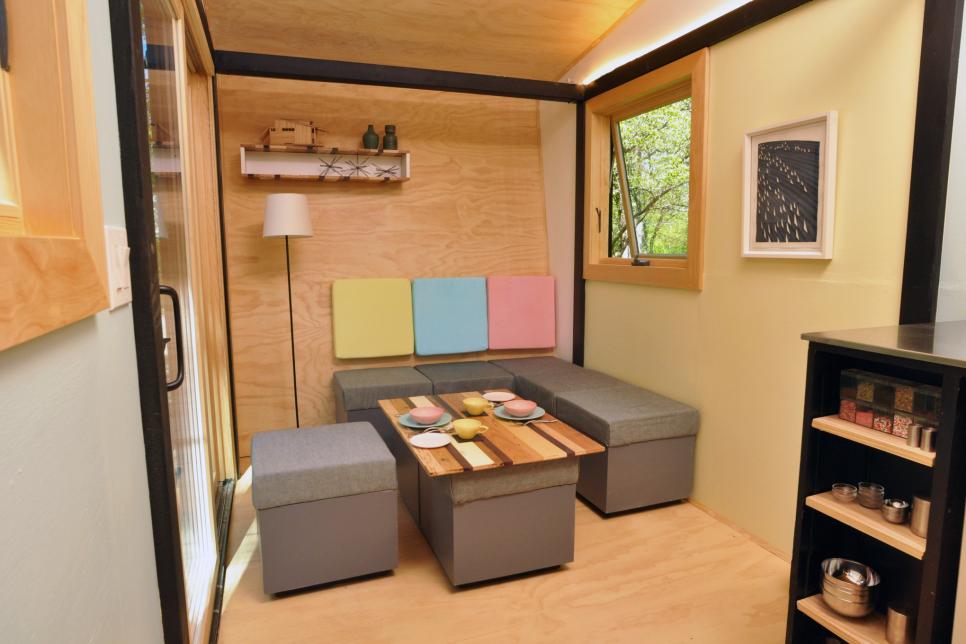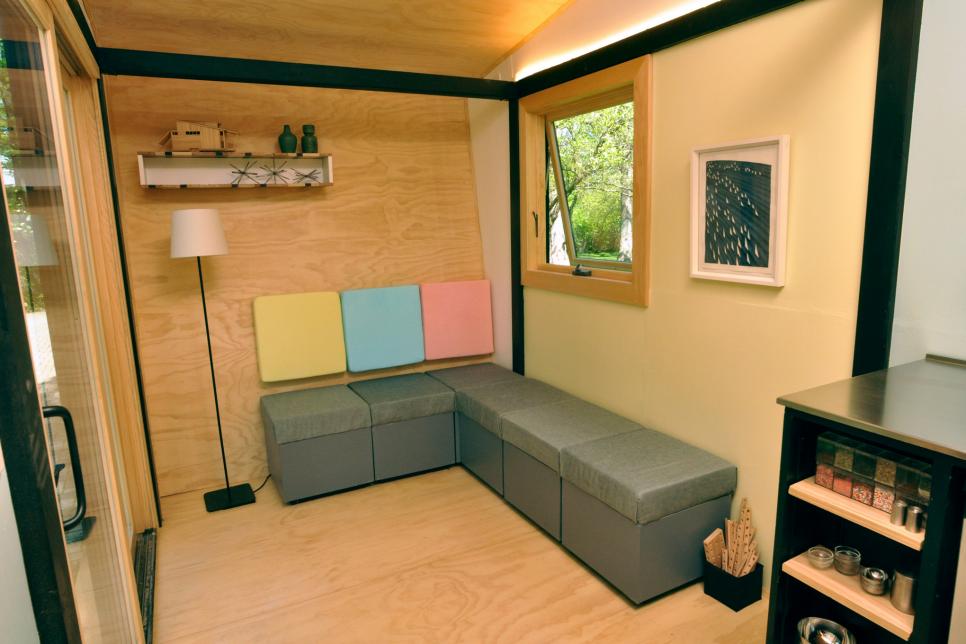 "After completion of the three lists, minimum quantities were assigned to each item," says Schultz. "Four plates, 10 shirts, 20 books and so on."
Then they had to decide where it would all go.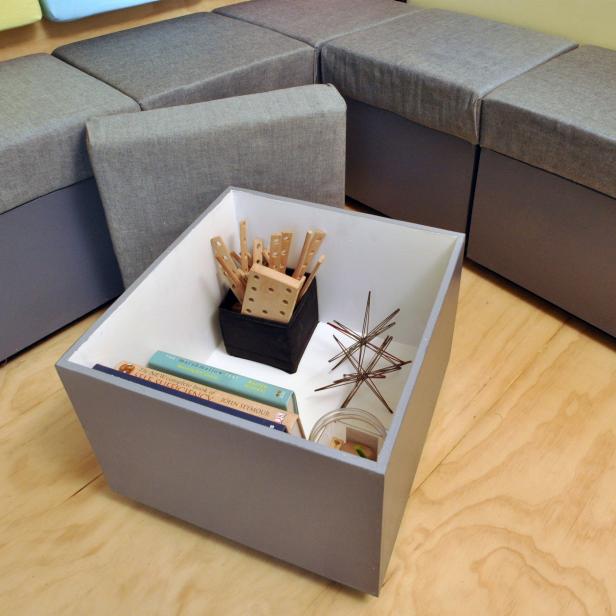 To open up space and avoid the cramped and cluttered experience associated with many tiny home designs, furniture in the Toybox Home doubles as storage and/or has multiple uses. For example, the sofa boxes double as storage containers and can be rearranged to serve multiple functions.
"The kitchen table quickly transforms from meal mode to work mode to sleep mode, and the utility closet in the bathroom doubles as a clothing closet," explains Schultz.
Jamie Mackay, founder and CEO of Wheelhaus, also recommends making your furniture work a double shift.
"Buy a coffee table that offers storage inside; get a bed with dresser drawers underneath; decorate with gear; hang skis and bikes like art," says Mackay.
In EcoCabins, built-in seating benches double as storage trunks.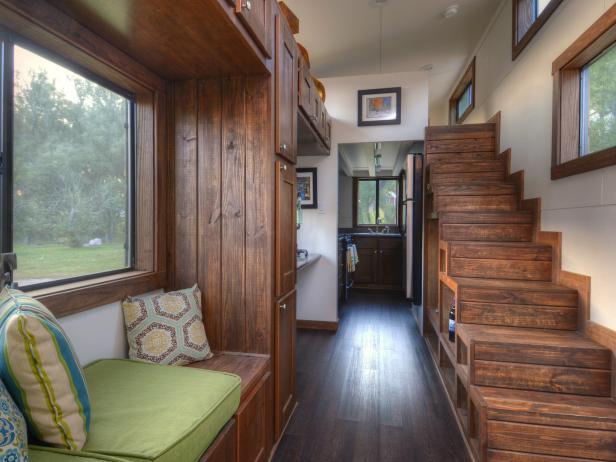 EcoCabins average a little less than 200 square feet, yet they use every single inch in an economical fashion, hence the company's name.
"Adding a sleeping loft seems obvious but is often overlooked," says Kellie Smith, product coordinator at EcoCabins in Colorado Springs, Colo. "Also, put storage under the stairs that lead to the loft."
Diane Graham of Sprout Tiny Homes endorses loft stairs with built-in drawers, along with a space underneath for hanging clothes.
Murphy's Law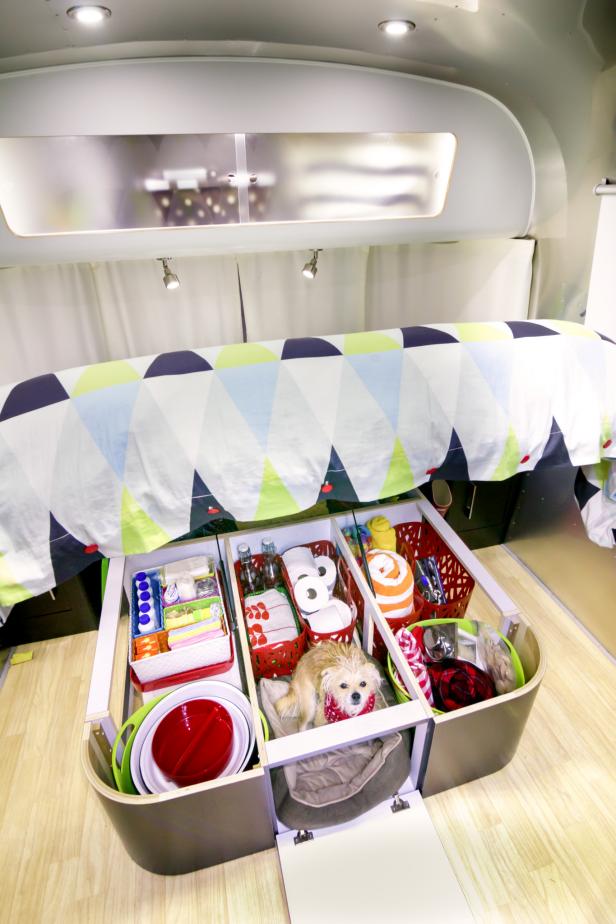 When Claudia Pennington and her husband Garrett of Pennsylvania shrank their footprint by 1,000 square feet, storage was at a premium. They found that beneath the bed was prime real estate.
"We use this space to store a lot of stuff, including shoes and our clothes drying rack when not in use, of course," says Pennington.
Photographer Monica Bennett spends much of her time in a 31-foot Airstream with her husband and scrappy dog Oliver. The entire top of her bed lifts up with hydraulic arms and exposes a huge area for storage underneath.
"At the foot of the bed, there is a little door that lifts down, and I put Oliver's blanket and toys in there," Bennett explains. "It serves as his little den while we all hang out in the Airstream; he really likes it."
Now We're Cooking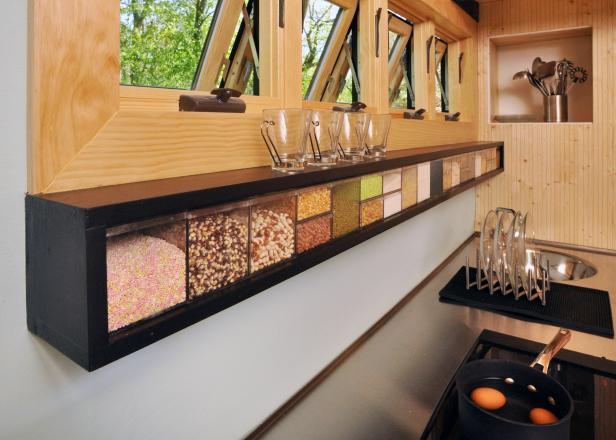 The custom-built Toybox kitchen is one of the smartest uses of space we've ever seen. The need for a pantry was reduced by creating a food cube shelf that not only holds 18 cubes of food, but also houses the kitchen's electrical outlets and LED strip lighting. Kitchen appliances, including the stovetop, are all plug-in and can be stowed away, leaving more open counter space.
Instead of visible cabinets for additional storage, the Toybox home has a deeper wall between the bathroom and the kitchen area. This wall hides extra cabinet space and reduces the appearance of clutter.
Though a lot of tiny home companies will customize your new home, not everyone is working with their own designer, which will require you to get creative.
"Hang appliances under cabinets to free up counter space beneath," recommends Mackay.
Smith recommends simple solutions such a lazy Susan in the pantry, along with retractable pantry drawers to store small appliances (toaster oven, griddle, etc.), which will free up counter space. The space will also feel less cluttered.
And we love Smith's idea of installing drawers in the kick plates of your kitchen cabinets — completely dead space that would otherwise go unused.