Built on a gooseneck trailer, 230 square feet of living space.
Kitchen, bathroom, tankless hot water heater. Sweet space!
More info:
Specifications: 25 foot PJ gooseneck trailer, plus Bedroom over the hitch ~32 feet overall living space ~230 square feet living space Frame attached to trailer with professionally welded bolts (see pictures) ¾" subflooring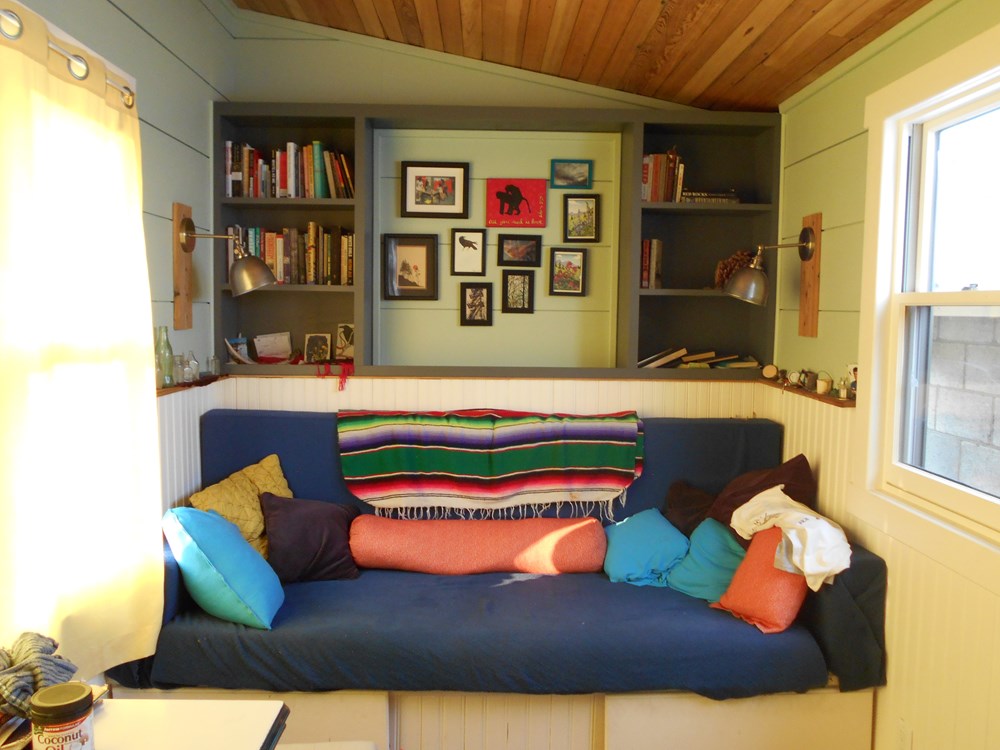 7/16" Zip system sheathing (walls and roof)
Flashing on windows, door, and base of house / trailer
Grace Water & Ice vapor barrier on trailer decking + roof
Screws throughout (not nails) 2×4 walls 2×6 ceiling rafters
Fiberglass insulation throughout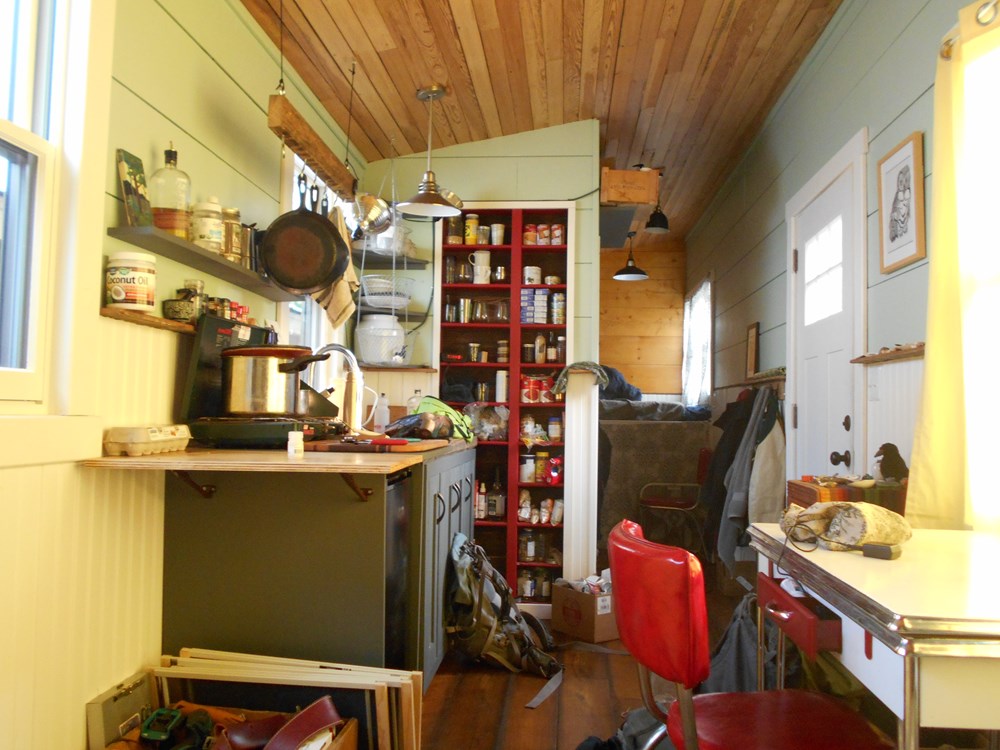 2×4 rigid foam insulation in the floor
Hurricane ties on rafters
Pella windows throughout (painted wood frame)
Roof is 26 gauge sheet metal roof Siding is 1×6 cedar tongue+groove. Stained.
Flooring is engineered hardwood, installed with glue and staples
Wall treatment is T&G beadboard, and 1×10 lapped pine, both newly painted.
Bathroom is charred cedar (in the shou sugi ban style), with a small amount of stain. Which makes it waterproof.
Wiring done by professional and bonded electrician 220 plug for hook up (RV style)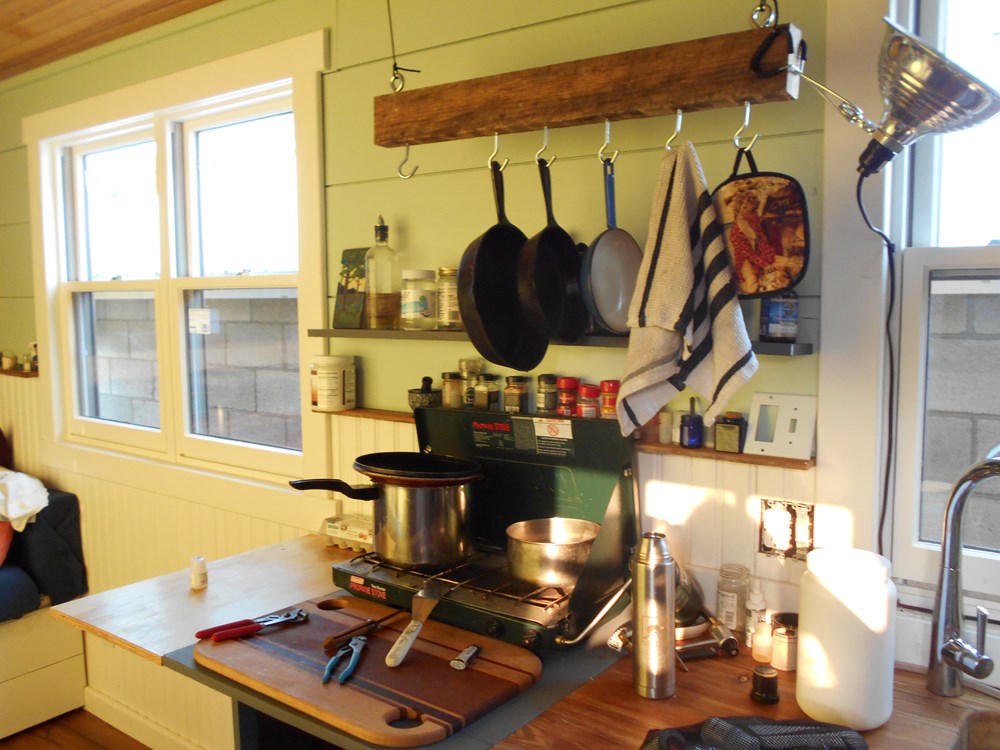 Hose hook up, for water (again RV style)
Set up for grey water only, not black water (but you could do that…)
Pex plumbing (easy to do, and does not break when it freezes – which hopefully you don't do)
Rinnai tankless hot water heater (propane with electric ignition)
Shower, with tub faucet and shower pan.
Toilet is "composting" toilet (eg., a bucket), which worked great in the yard that I parked in to have a compost pile next to the food scrap compost pile.
Super easy.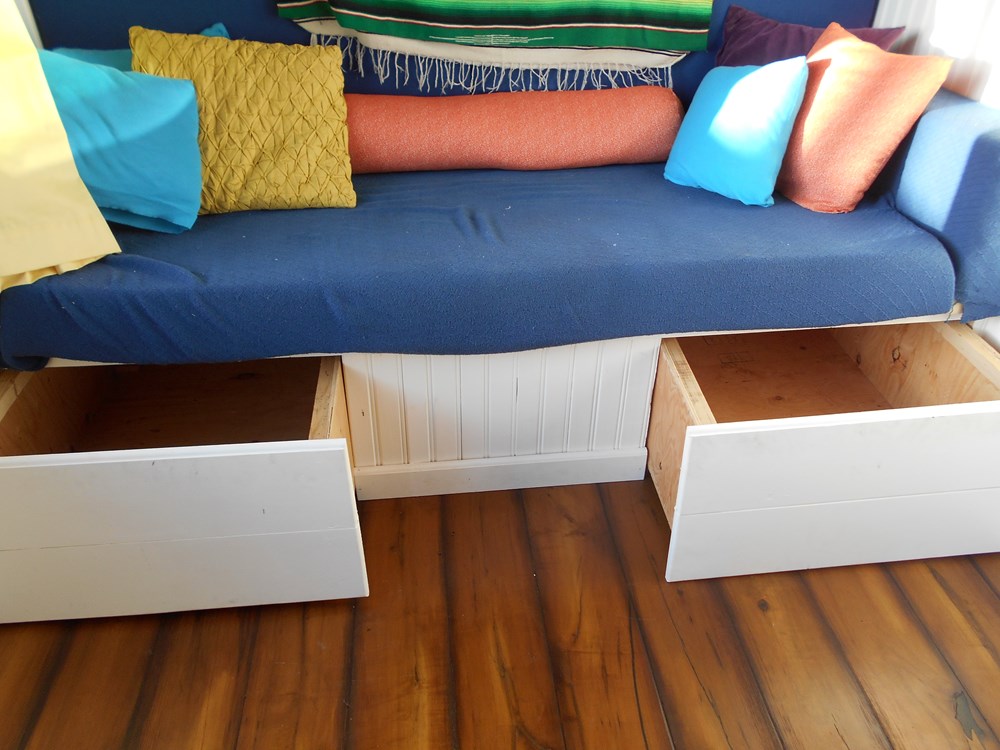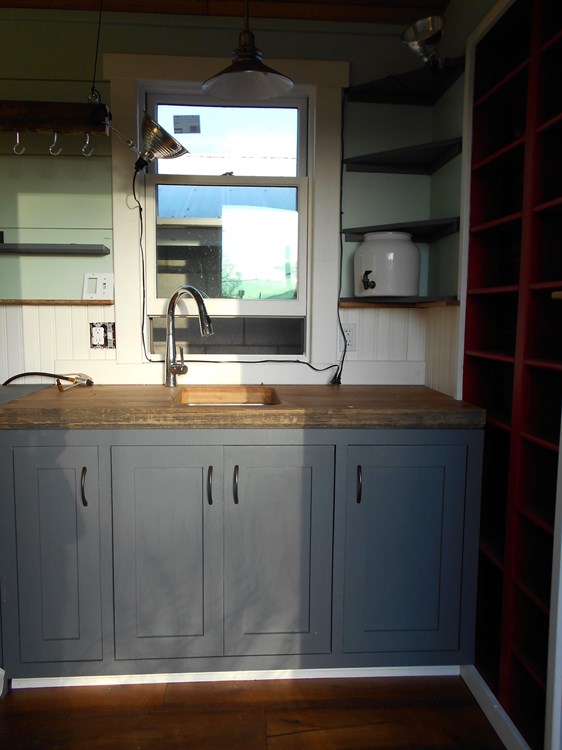 Lots of storage space – under/behind built in couch, closet in bedroom
Ceiling is salvaged pine flooring.
Mini fridge (electric) I have a 4-burner propane range top that you're welcome to if you want.
Kitchen counter is heart pine.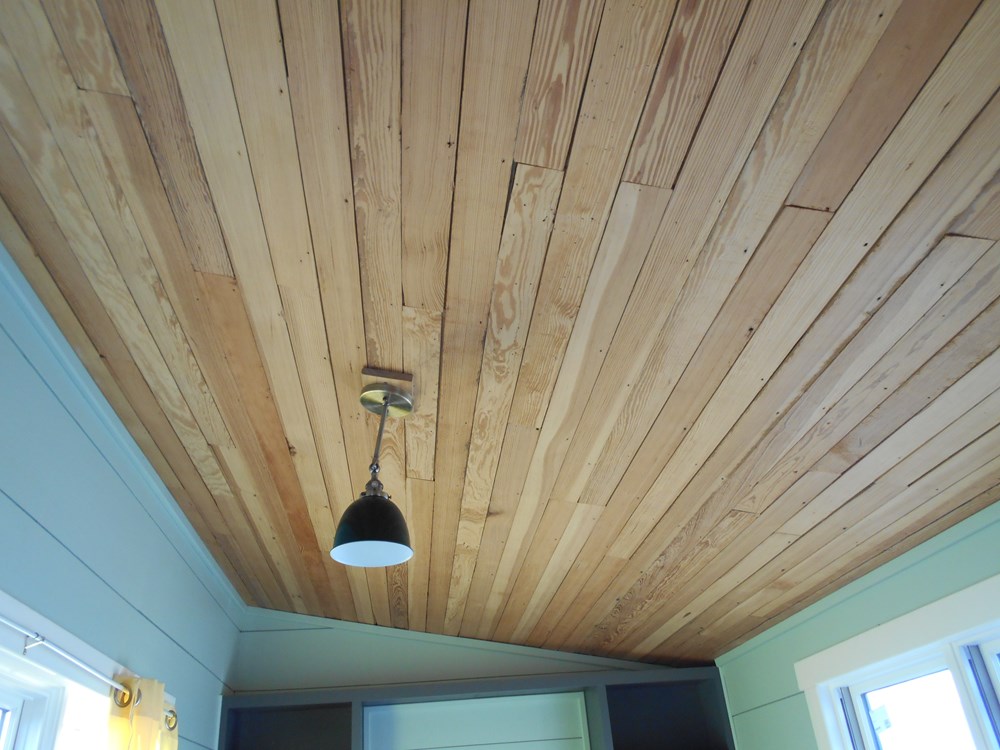 Asking $24,900. Open to reasonable offers.