This is a 16×7.5 ft tiny house. We built it over the last year but now are moving overseas and need to sell it.
The interior siding is pine and we left it untreated so the house always smells like fresh pine. The floor is cork, it feels like hardwood but is more renewable.
We've been living in the house since April while we finish it out. It is ready to live in except for the bathroom. The bathroom is all plumbed but needs the fixtures installed. It's set up for either a traditional or composting toilet. The kitchen is fully functional and all the appliances are included.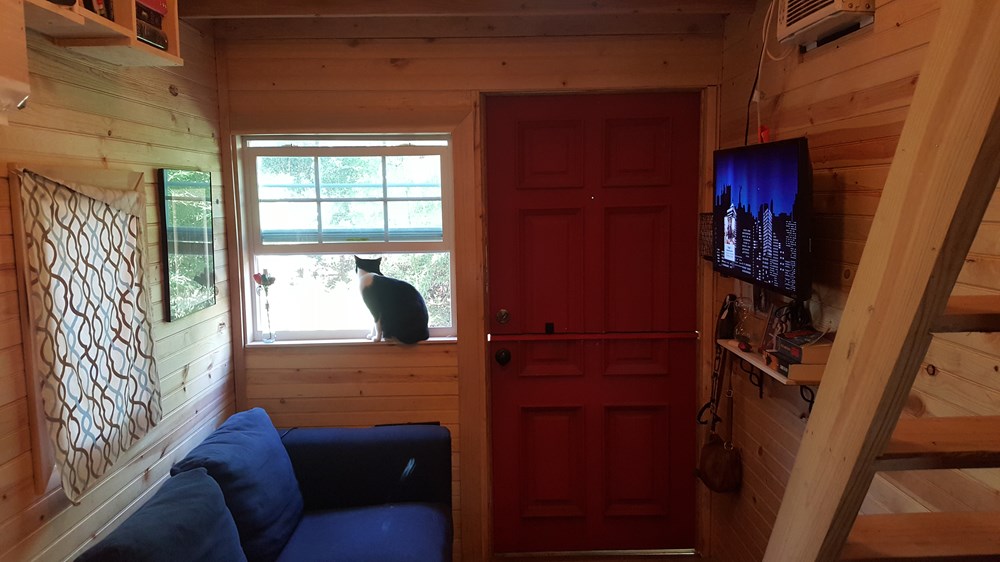 The house has a built in a.c. system and a space heater both of which have been well tested and held up to the worst of the Texas summer.
The house is rock solid and was already taken on the highway.
The price is low because there's still some finishing work needed but this is a great house if you want to add a little of your own style.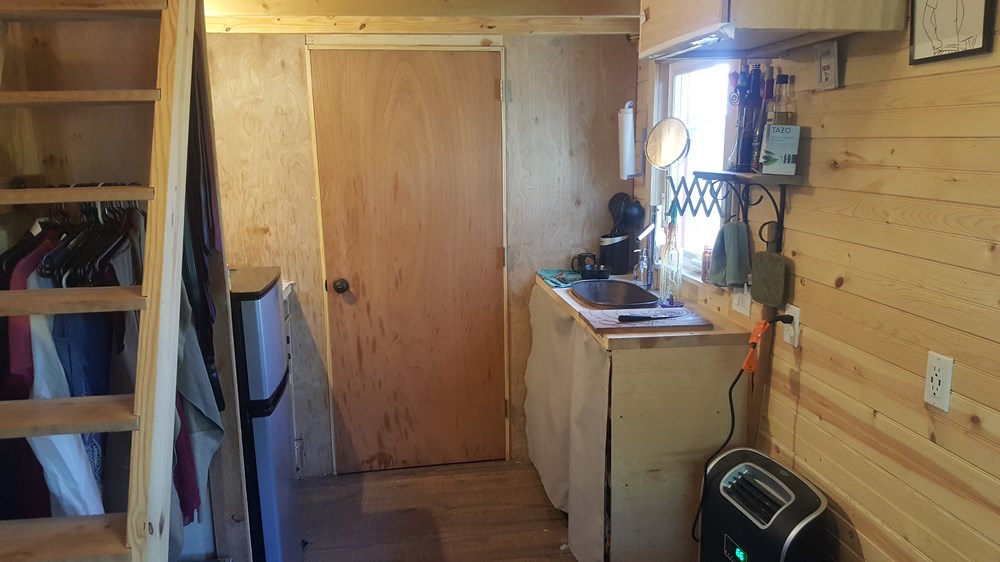 What comes with it: 100ft power cord, 50 foot potable water line, Trailer Lock, All kitchen appliances, Tv, Mattress, Sofa, Heater, Any building materials you want.
Price is $22500 OBO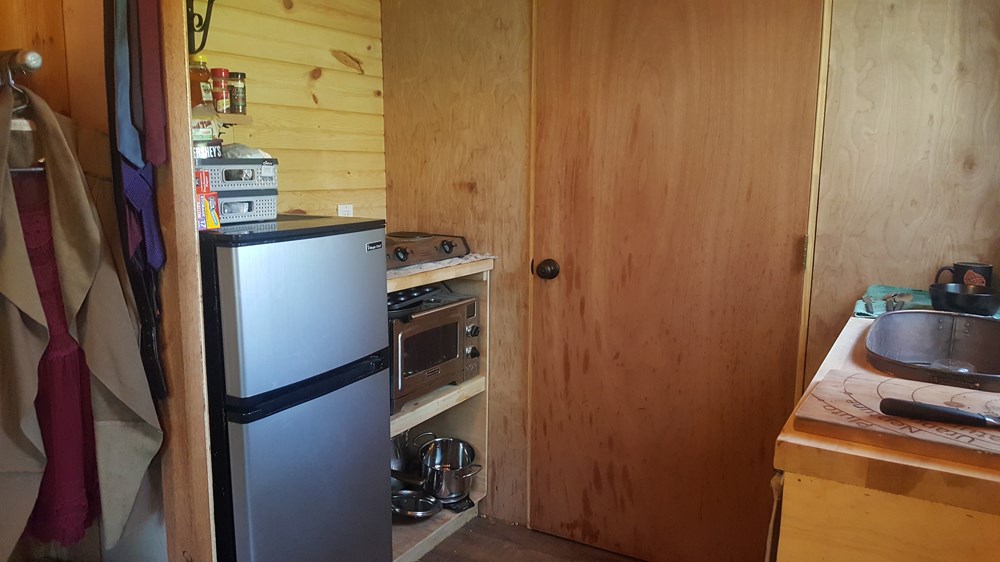 Features Include: Storage Loft, and Sleeping Loft.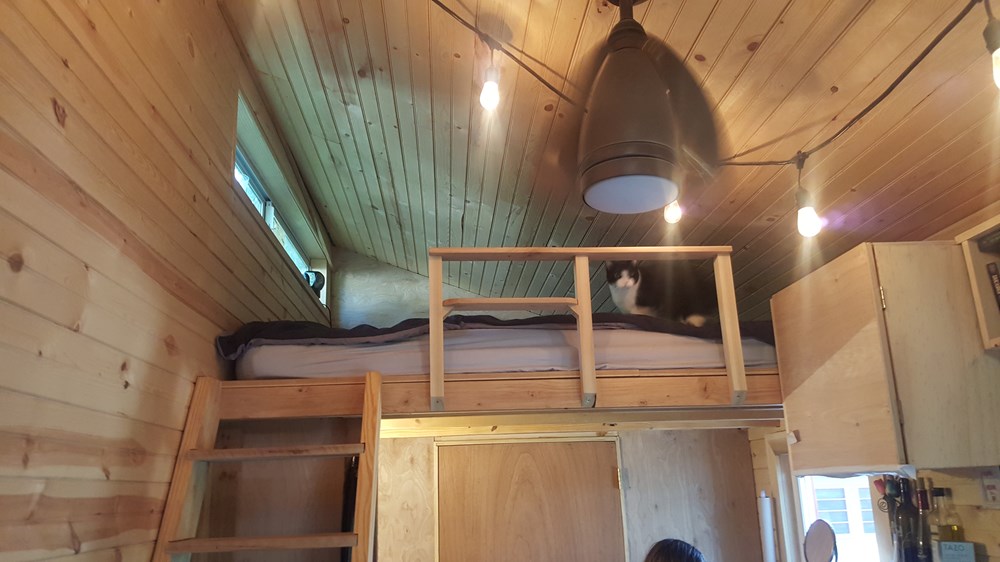 Contact the seller for more info.