This tiny house is located in Tenino, WA. It is 196 sq ft, has 1 bed and 1 bath and can be bought for $54,000.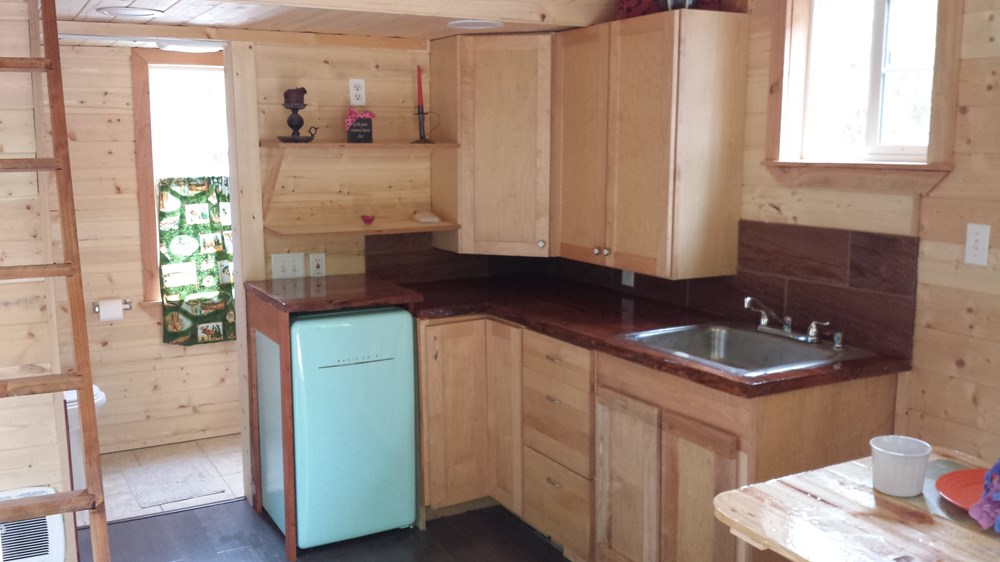 This tiny home has custom features right down to the cabinets and siding. 2×8 floors, 2×4 walls with 2×6 rafters. Siding is custom cut board and bat. One of a kind maple cabinets and douglas fir counter tops are custom built. Kitchen includes microwave, stove top and a wonderful brand new retro look refrigerator.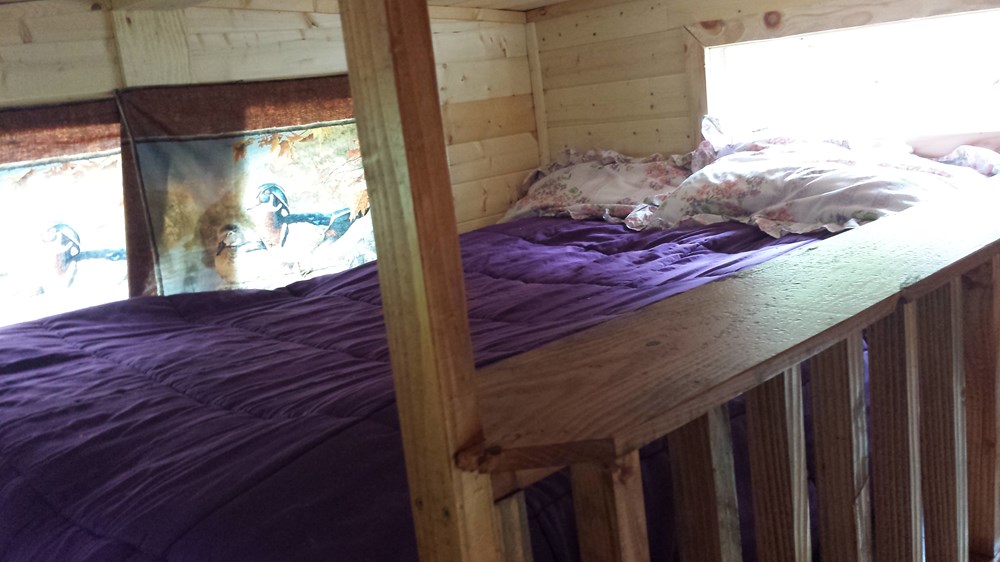 Dining space has a wall folding custom pine table with bench and storage on one side and room for a chair on the other. Walnut floors with knotty pine interior walls. Two doors with main entrance covered porch and sliding glass door on the side. This home has lots of windows making the inside bright and welcoming.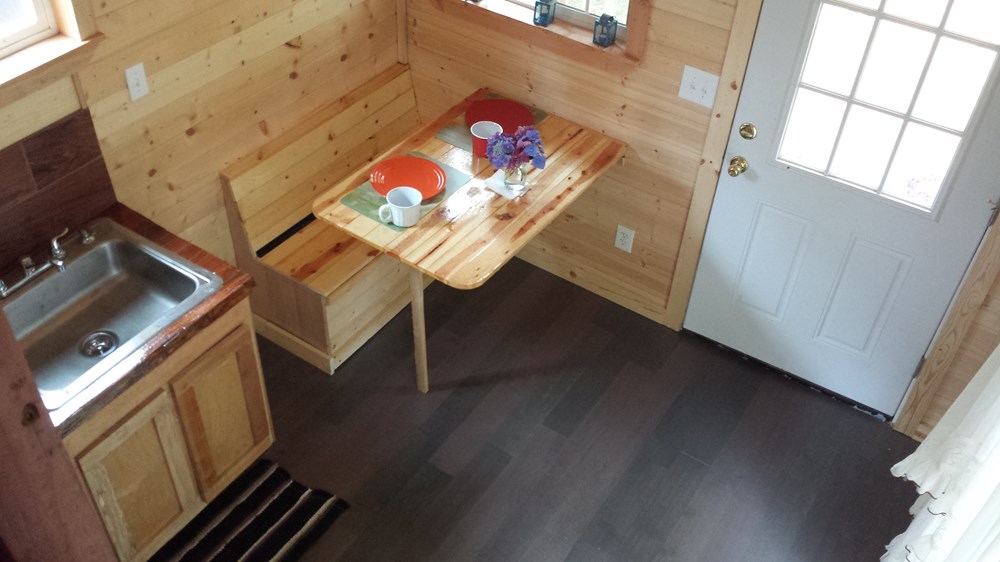 Full size bath room with full size walk in shower with cedar walls and rain shower head. Beautiful fir vanity and vessel sink. Loft bedroom has enough room for a queen size bed. Utilities include electric water heater and electric heater with the electrical panel hidden nicely behind the vanity.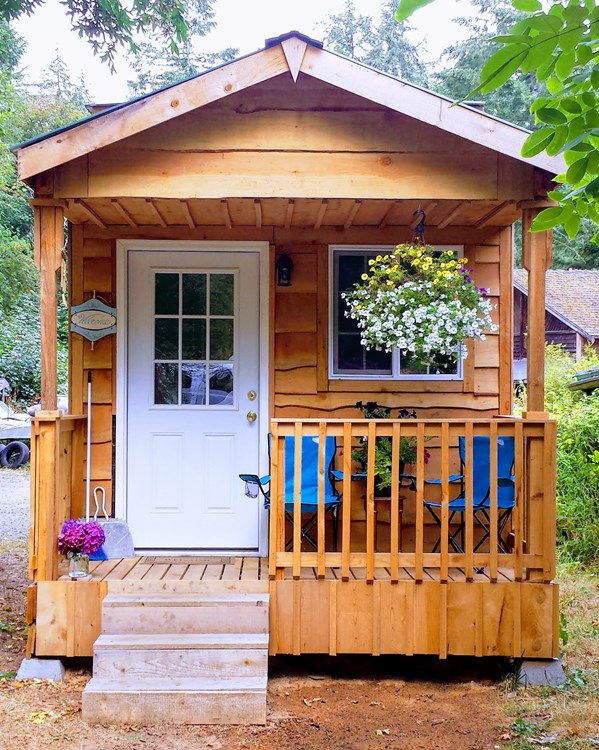 Metal roof insures a long life and great protection for your investment. Delivery options are available but not included in price of house. Buyer may transport themselves and save.
Features Include: Storage Loft, Sleeping Loft, Covered Porch, and Deck. Contact seller here.