The Stony Ledge Tiny House was built in 2018 by RVIA-certified member-manufacturer B&B Tiny Houses. It has its own RVIA certification. It was built for single-floor, year-round use in any climate in America. Financing and delivery are available.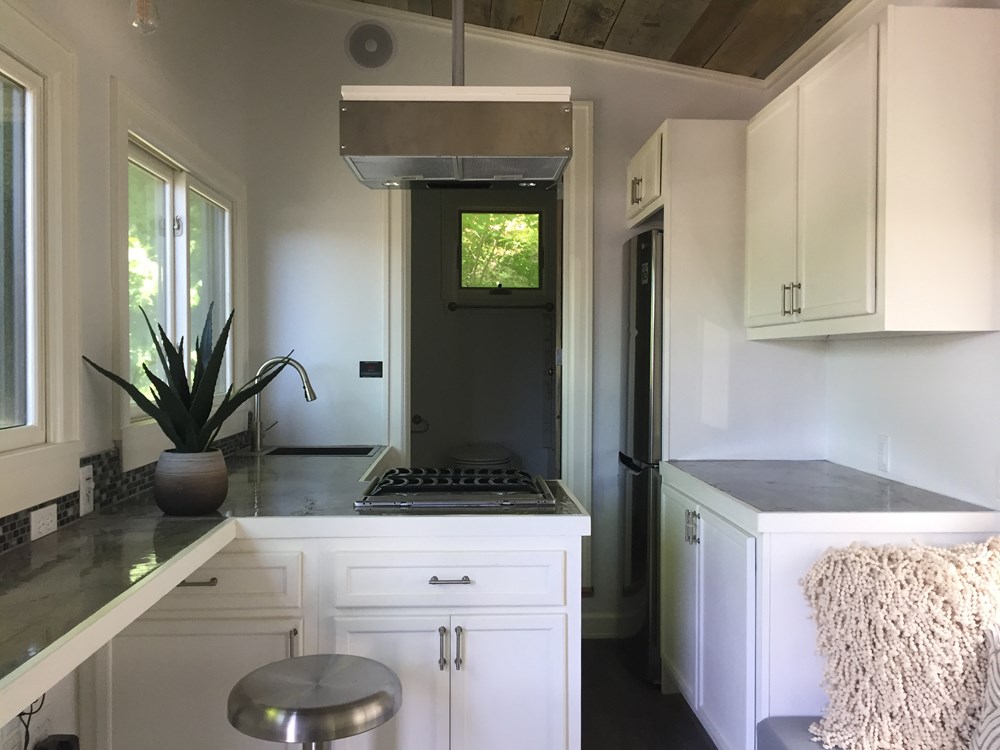 The exterior is grey painted clapboard: after the Stony Ledge is in place at its new home, flower boxes and the exterior light fixture will be installed. The buyer has a choice between a metal staircase (side entry) or a wooden staircase (front entry) with railings. The buyer, if their property is near our workshop in North Adams, can also have a porch built.
Dimensions: The Stony Ledge tiny house is 30' long, and within the road-legal maximum height of 13 ½' width of 8 ½'.
Features: The glass front door opens into the dining/living area, with a built-in bench and a two-seater breakfast nook. One step takes you up into the hub of the house, the kitchen, with an L-shaped counter, upper and lower cabinets, a full-size refrigerator, and a propane oven with a three-burner stove.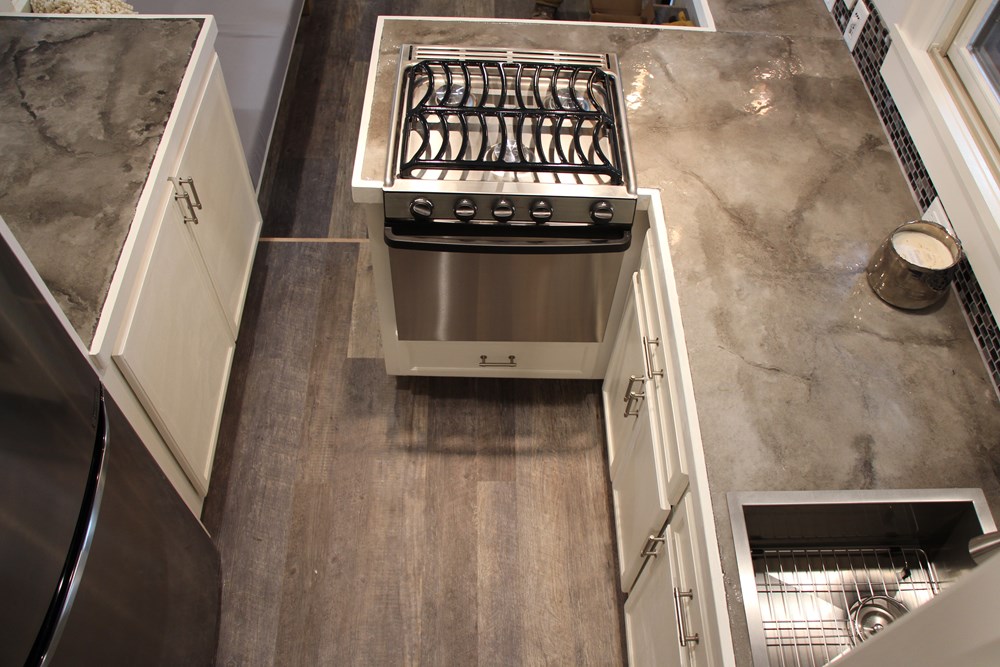 One more step up takes you into the bathroom, with a full-size tiled shower/tub, sink with cabinet storage, linen shelves, and a macerating toilet.
At the other end of the house, the bedroom has a queen size bed with built-in nightstands and a full-length closet. The bed has drawers for everyday storage at the foot.
Utilities Recessed lighting is throughout the house, with pendant lights in the kitchen/dining area.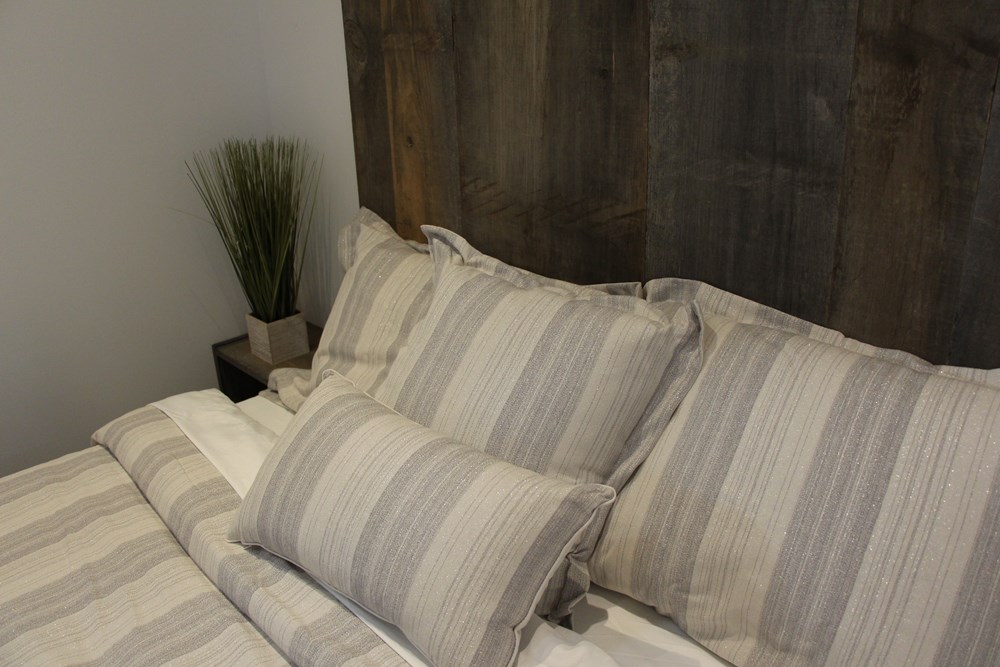 Remote-controlled mini splits in the bedroom and main room heat and cool the house.
The house has fresh water and black water storage tanks and water heater underneath.
RV hookups on the outside of the house allow for easy power and tank access. More photos and info: https://bbtinyhouses.com/shop/stocked/stony-ledge-1/
Features Include: Stairs, and Certified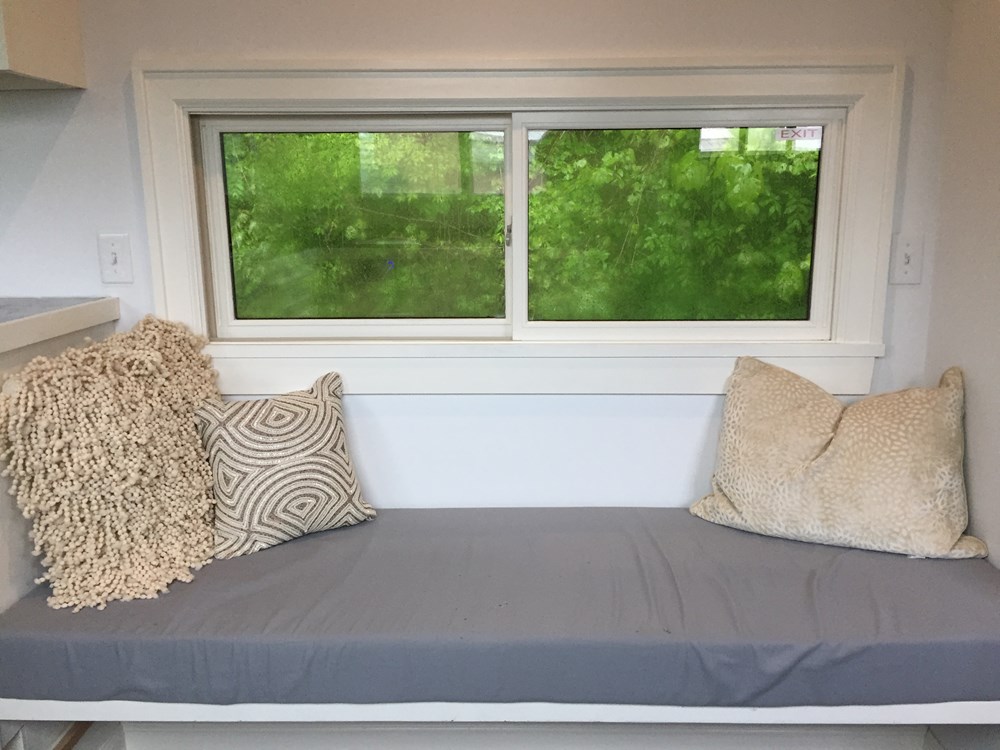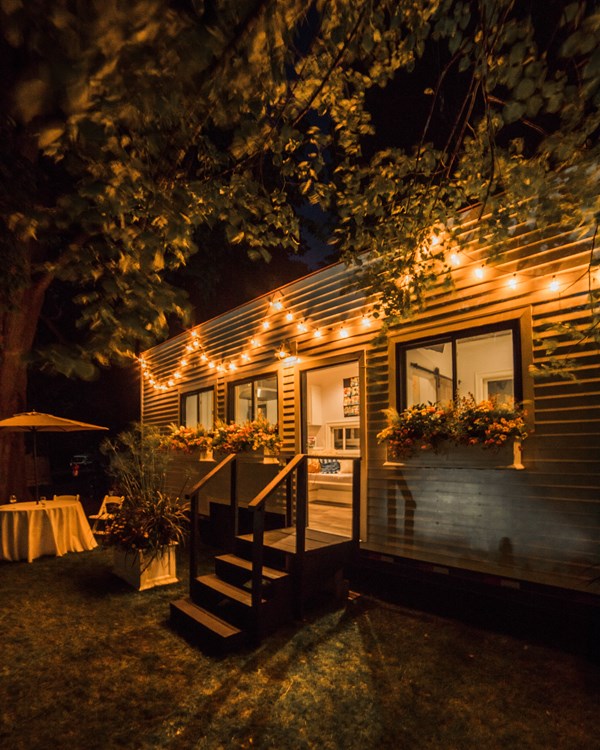 This tiny house is 218 sq ft. 1 beds, 1 bath. Price is: $65,000.