This tiny house is 192 sq ft, 2 beds and 1 bath, built in 2018 , selling for $22,450.
One of a kind artistic, well built, steel exterior tiny house….and the interior is as cute as a button! It boasts of lots of natural light, and so many more attributes! When I build my homes, I build them as if my family and I are going to live in them, solid, strong, open floor plan and efficient. I Finished the building September 2018.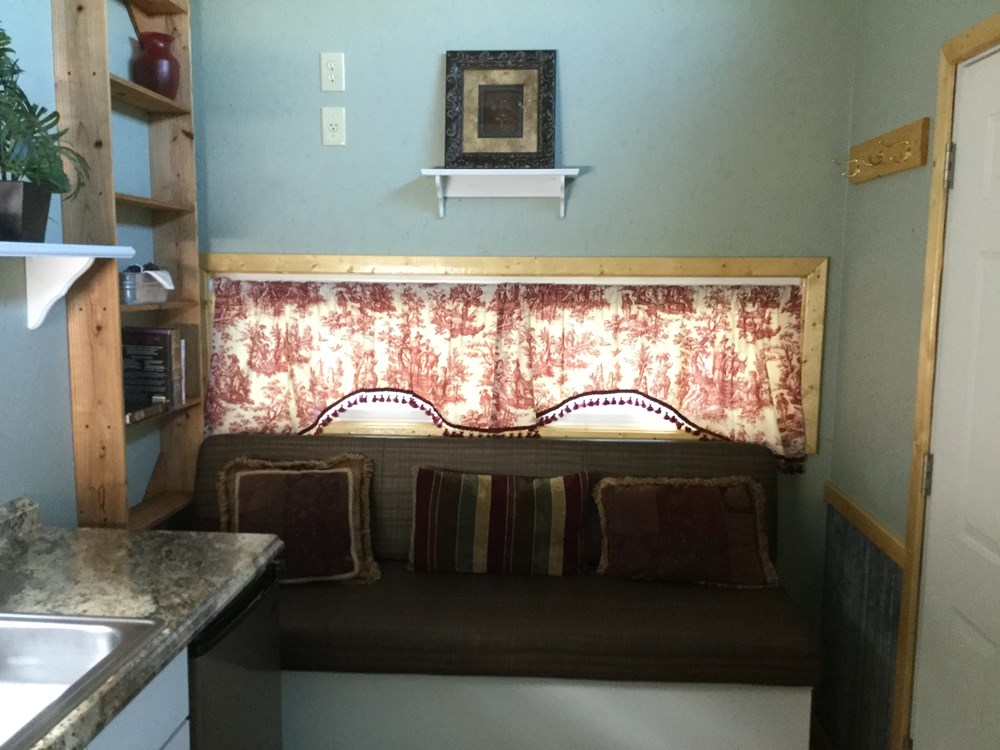 If you are a single person, a couple, starting a family, student, elderly, grandparent, building a house, just want guest quarters, a man cave or a woman cave, then this tiny house is for you. It is finished out. All electric, pex plumbing and fully insulated top to bottom.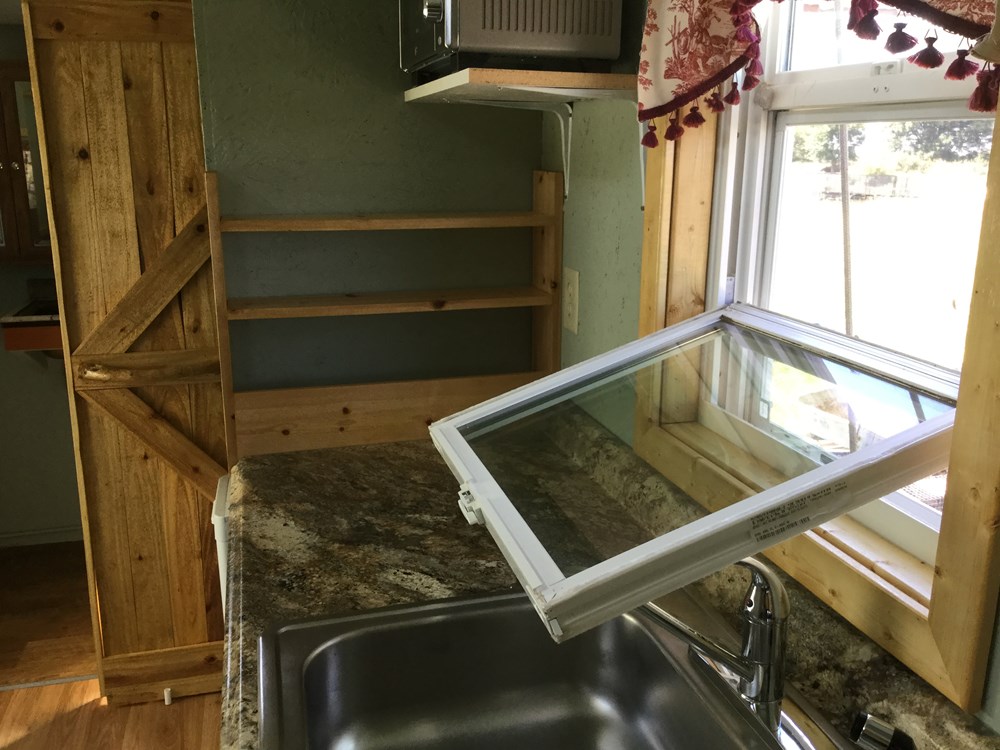 Plenty of natural light! It is on 4×6 skids and ready for some one to haul. It is 16 ft. long. Also, It is 11'8 1/2″ at the highest point by 8'5 3/4″ to the widest point. I built it where it can be transported on the road without escort, as long as your trailer fits within road height and width regulations.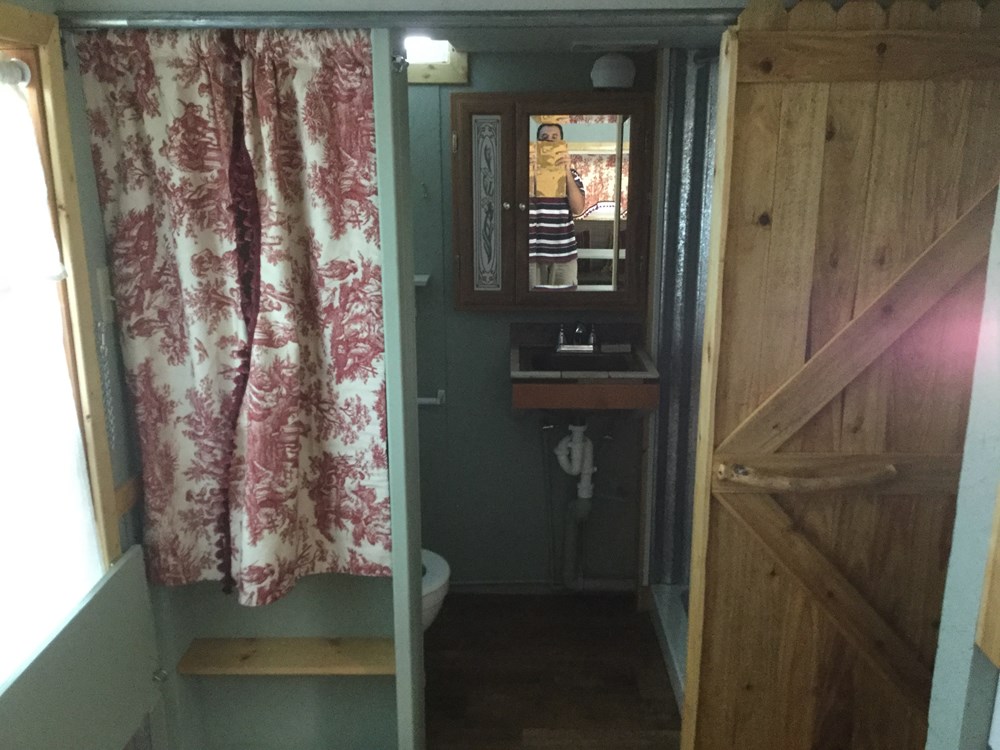 All you need is to hire transportation to haul it, tie in your electric and plumbing, and you are good to go. You will need to view the house first before I agree to sell it to you. Then, we both can meet in person at my bank, across from the police station, to make a clean transaction, using only cash for $22,450 and a bill of sale, and the keys are then yours. Go inside and relax!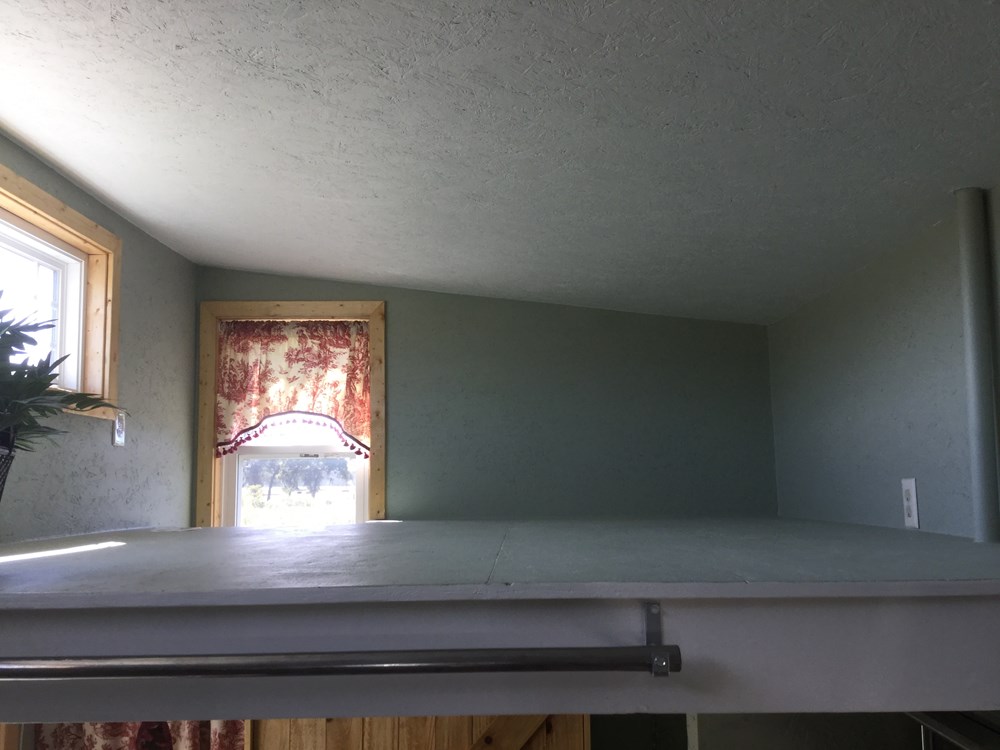 If you are a serious buyer, text me and leave a contact name and number. If you are wanting to tour it whether to buy or to look, it will cost you $8/person at the door (If you buy it, I will deduct the $8/person fee from the selling price). No owner carry, rent, lease, payments and such like. Just text if you are interested @ 918-740-4540.